From Hermeneutics to Data to Networks: Data Extraction and Network Visualization of Historical Sources
Introduction by OpenMethods editor (Ulrike Wuttke): This lesson by Marten Düring from the "Programming Historian-Website" gently introduces novices to the topic to Network Visualisation of Historical Sources. As a case study, it covers not only the general advantages of network visualisation for humanists but also a step-by-step explanation of the process from extraction of the data until the visualization (using the Palladio-tool). This lesson has also been translated into Spanish and includes many useful references for further reading.
Network visualizations can help humanities scholars reveal hidden and complex patterns and structures in textual sources. This tutorial explains how to extract network data (people, institutions, places, etc) from historical sources through the use of non-technical methods developed in Qualitative Data Analysis (QDA) and Social Network Analysis (SNA), and how to visualize this data with the platform-independent and particularly easy-to-use Palladio.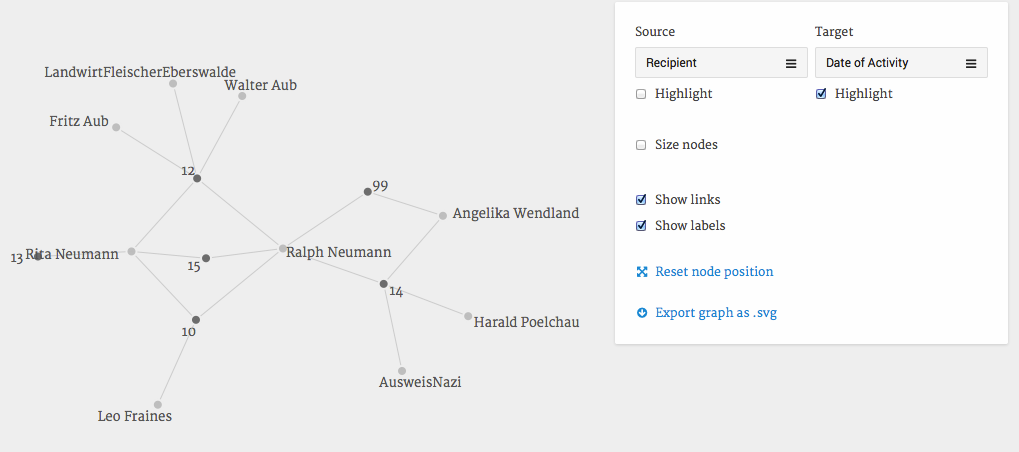 Source: From Hermeneutics to Data to Networks: Data Extraction and Network Visualization of Historical Sources | Programming Historian
Original date of publication: 18.02.2015. Updated: 24.09.2018